Description
Free Upgrade

to T-Motor F40 PRO IV 2400kv brushless motors & Emax Bullet 35A BLHeli_S ESC
Meet the 4th Generation champion winning 5" FPV racer -

ALL NEW Storm SRD210 V4 Storm Spec



Storm has made a lot of changes to the SRD210 V4 platform, it's now with replaceable arms and remain the lightest weight as possible, using only the best material, this frame is designed by players for players, support most FPV equipment on the market, if you're looking for a hi-end champion winning 5" platform, this frame will not let you down.
SRD210 V4 Frame Features
Versatile 5" propeller 210 class (225mm motor to motor) frame, great for all level from beginner to expert
Standard drill holes and fitting, compatible with most FPV components you can buy on the market
Made with high quality imported Japanese Carbon Fiber
Easy to repair - Replaceable arms for 5" or 6" prop (Default arms for 5" prop or replace longer arms to become 250 class for 6" prop)
4mm thick arms, SUPER durable!
2mm thick, replaceable FPV antenna board by players feedback
Super lightweight (airframe weighs 114 g only)
X-Frame geometry, perfect choice for both FPV Racing or Freestyle flying
Robust frame structure (totally 8 pillars inside main frame)
Support big lens camera at aggressive tilt angle
7075 Aluminum screws
High-grip aluminum pillars
The

Storm Spec

built is the exact same model for Storm Factory racers used for Sunday racing, you'll get the same thing as they do! (T-Motor F40 PRO IV 2400kv motor + HQ 5x4x3 Propellers + 4S 1300mah LiPo batt)
Don't have time to build one?
We build it for you!
We have years of experience in this field and learned a lot of know-how on how to build a good FPV racer, we care about details and expect nothing less from our RTF or BNF aircraft, we also provide different spec built for different experience, each drone is built and tested by Storm factory guys to ensure you'll get a truly world class, out-of-box ready to fly FPV racer. Preloaded with Storm tuned 3 Flight mode + 3 Speed mode, everyone can enjoy, from beginners to experts
Option 1 : Storm Spec
For Storm Spec SRD210 V4, we are building a pure Racing machine, focused on Speed and Handling, with the improved vibration isolation solution, you'll have very smooth control like you've never experience before. The built is great for both tracking racing or leisure freestyle flying, the SRD210 V4 is a true all-rounder.
SRD210 V4 Storm Spec Features
Hi-end all-rounder 5" FPV racer for tracking racing or freestyle leisure flying
Expert tuned with 3 flight modes for beginners (STABILIZED / HORIZON mode) to experts (ACRO mode)
Best with 4S 1300mah LiPo and get optimized C.G. and power-to-weight ratio. Or use with 4S 1000mah LiPo, you'll get even more nimble control
SRD210 V4 Storm Spec Components
HQ 5x4x3 Tri-blade Propeller (Black)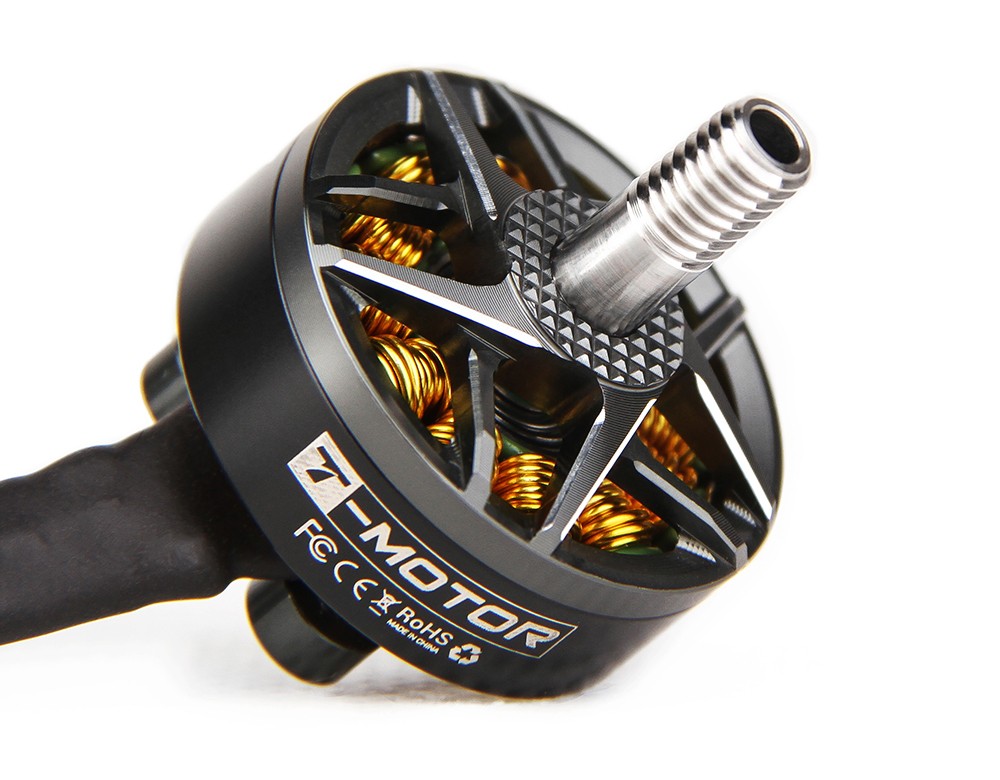 Every expert built SRD210 V4 includes our exclusive optimized BetaFlight Parameters!



Storm has made a solution to isolate vibration generated by motors.


Built-in OSD module on the BRF3 Flight Controller which includes battery current and battery drainage, this is useful!



Rule number one, it has to look cool!
There is a bright LED + Buzzer board on the rear, it tells you the drone's status and the buzzer will alert you when the low voltage threshold (adjustable) has been reached, and best of all, it's remote controlled, you can trigger the buzzer using a switch on the transmitter to help locate the aircraft if you happen to land in tall grass.



A big reason for upgrading FrSky radio set (* optional)
You'll get telemetry data on the FrSky transmitter screen such as Battery voltage, Current drainage, Radio signal... etc, and it'll voice alert you for low battery and radio signal.



Storm SRD210 V4 Specifications :

Frame weight : 114.6 g (airframe only)
All-up-weight : 325 g (w/o battery, measured with Storm Spec, may varies with different built)
Motor to motor : 225mm
Dimension : 176mm (L) x 219mm (W) x 47mm (H)
Arms : 4mm thick, default 5" prop
Main plate : 2mm thick
Top plate : 2mm thick
FC drill holes : 30.5mm x 30.5mm / 20mm x 20mm
Motor drill holes : M2 and M3
Camera support : HS1177 size FPV cam
Recommend battery 4S 1000 ~ 4S 1300mah
RC transmitter :

optional

RC receiver :

optional

This package includes :
1. ☑ Fully Assembled Storm SRD210 V4 
2. ☑ RadioLink AT9S Radio System
3. ☑ 6pcs Clockwise Propeller (4 of them are spare)
4. ☑ 6pcs Counter-Clockwise Propeller (4 of them are spare)
5. ☑ Battery mat
6. ☑ Storm lipo strap
7. ☑ Storm neoprene landing pads
8. ☑ 3-in-1 Multi-nut Wrench (10mm / 8mm / 5.5mm)
* RC Transmitter sold separately
* Battery sold separately
* Charger sold separately

Helipal Advice...
* This

BNF

drone has no batteries and charger included, you'll need your own battery, charger and RC transmitter to fly.

* Receiver is optional, the default receiver is a RadioLink R9D which is compatible for RadioLink AT9 / AT9S transmitter. You can choose to upgrade to a FrSky receiver.

* If you wish to further develop in this hobby, we recommend you

purchase the FrSky Taranis X9D Plus RC transmitter

, it gives you better compatibility in the future.

* We recommend you get a lot of spare propellers.

* Get some extra batteries

Useful Information :
Payment & Security
Your payment information is processed securely. We do not store credit card details nor have access to your credit card information.